Below you'll find an outline about the new DIMAPEC consciousness model as was conceived by the Dutch consciousness researcher Albert Jarsin and published in his latest book HET BEWUSTZIJNSMECHANISME ONTDEKT. This link provides a preview at the contents of the ground breaking discoveries and research described in this unique and fascinating book.
Hieronder vindt u een schema betreffende het nieuwe DIMAPEC-bewustzijnsmodel van de Nederlandse bewustzijnsonderzoeker Albert Jarsin, neergelegd in zijn recent uitgekomen boek HET BEWUSTZIJNSMECHANISME ONTDEKT. Via deze link kunt u kennis nemen van de proloog uit dit boek.
Abaixo você pode ver um esquema sobre o novo modelo da consciência chamado DIMAPEC, do pesquisador da consciência, o holandês Albert Jarsin, escrito no seu livro HET BEWUSTZIJNSMECHANISME ONTDEKT. Através deste link você pode ler o prólogo a respeito do assunto.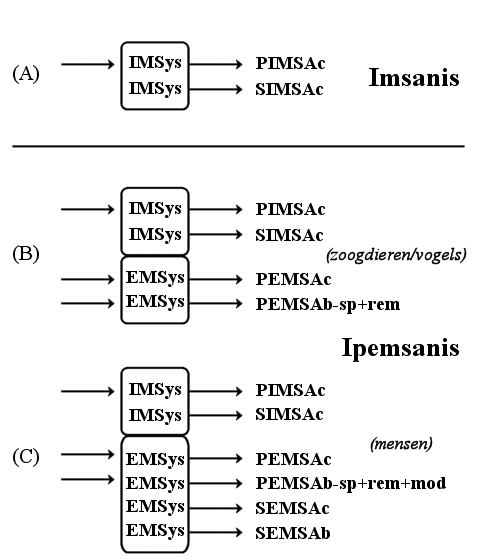 (mammals/birds)
(mamíferos/aves)









(humans)
(homens)